SIM Based SMS Service | Open Template SMS Service | SIM SMPP Gateway | SIM SMS Reseller Service
Open Template SMS Service | SIM SMPP Gateway | SIM SMS Reseller Service
SIM Based SMS Service is widely used for sending promotional sms. There are many SME business that often don't have necessary documents to meet DLT guidelines to have there Entity Registered. And even if they manage to provide the same. Their are scenarios wherein they fail to get required Sender ID or Template message they wish to send is not approved by DLT. In such cases business has no other option but to use SIM Based SMS Service only.
A SIM Based Bulk SMS Vendor has pool of sims configured in modem devices. And via that thousands of sms can be broadcasted in real time. As all messages are broadcasted via sim. Hence their is no need of template approvel. Hence sim based sms service is also called OPEN TEMPLATE SMS SERVICE. As any message as long as its not containing any SPAM or Illegal or Hate message it is allowed to be broadcasted via sim sms service.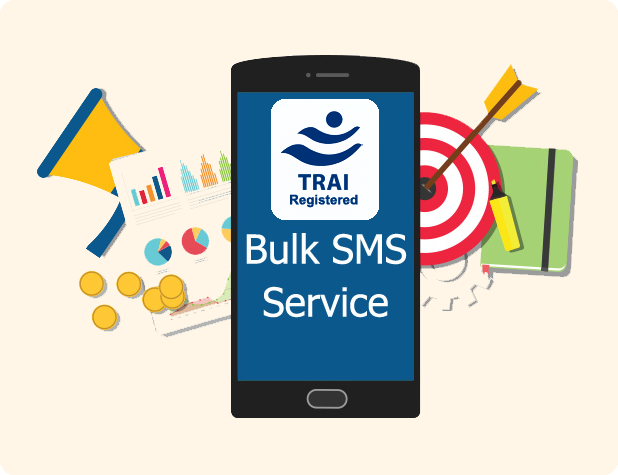 At WebXion we had been a SIM Based Bulk SMS Service Provider since 2009 and with +14 years of expertise in Telecom sector, we have built a very strong and robust IT infrastructure to ensure our customers get best and most cost efficient sms service. We have dedicated in-house Customer Support team that will assist you and give Training on How to Use SMS Panel, Real-Time monitor your SMS Campaign and ensure you get smooth sms delivery for each of your sms campaigns.
SIM SMPP SMS GATEWAY SERVICE | SIM BULK SMS AGGREGATOR | SIM SMPP GATEWAY PROVIDER
Our SIM SMPP Gateway service is highly preferred solution for Resellers who has their own modems to broadcast SMS, however they need trusted and cost effective SIM SMPP Gateway at backend to push sms traffic. We are leader ins SIM SMPP SMS Gateway for past many years. As a Bulk SIM SMS Aggregator, you can now integrate SMPP Gateway easily. This ensures your end-users will never face any delivery speed issue. Also, you can smartly manage your sms buying cost as based upon SMS rate you get from us.
We offer Bulk SIM SMS Plan starting 10K credits upto 1Cr credits !
The Best Selling SIM SMS Service is here for Users & Resellers
Why to use SIM Based SMS Service ?
No DLT Registration Required
Open Template - So send any promotional sms easily
Easy to use Web-Based Portal (no software installation or license fees)
Create Brand Awareness at affordable cost
Get quick reports for all SMS Campaigns broadcasted
SMS are broadcasted via High-Speed Premium Instant Delivery Route
Easy to Use and get 100% verified delivery report online.
.

---
.
White Label SIM SMS Panel for Resellers | SIM Bulk SMS Reseller
If you intend to join us as White Label SIM SMS Reseller we have ready to use Web-Based SMS Application. Our SIM SMS Panel is fully loaded with all the latest features that are available in market. And as reseller if you intend to do IP Masking on your own domain or subdomain, our support team will also assist you for the same.To know more about our Reseller SIM SMS Program : Contact Sales Team !
Key Features of SIM Bulk SMS Service
User Friendly Web Portal
Access Online , Anywhere Anytime and Run campaigns in 3 easy steps
Credit Based Plan
No need to worry about sender number or channels. Just upload file and campaigns run automatically
Multi Language Support
Run your campaign in your preferred language
Fully Automated & Easy to Use
SMS campaign are broadcasted via automated system and our portal is very easy to use with API and Short URL Features inbuilt
Flexible Time Validity
No need to worry about account validity of plan. We provide Flexible Time Validity Plans
High Speed Instant Delivery
You can now broadcast SMS Messages using our portal easily and via Multi Telcom Operator route
Get Campaign Report
View all Campaign Report online from portal
100% Secured & Trusted Solution
Your data is secured & encrypted you can be 100% assured about quality of service and support by WebXion Team
and more...
We offer multiple plans to meet all types of client requirement. We also have Whitelabel SIM SMS Reseller available that are available at very competitive rates.
To know more about plans kindly connect with our sales team.
All our services are Pre-Paid Plans. We have following payment options available :
Direct Net Banking
Credit Card
Debit Card
Bank Transfer via SWIFT Code
Your account would be live within 30 mins of payment confirmation during Business Hours.
---
Be Smart go for Combo Plan
We all know a good online marketing strategy can make a big difference in your sales growth. Hence, we have dedicated Marketing Consultants to help you and guide on your marketing strategy.
We are not just a SIM SMS Gateway Company in India we offer end-to-end lead generation and lead management services. And hence we always recommend client to go for multiple services for lead generation once website is live. This will ensure you would be able to target prospect leads at different time in a day via different lead generation tools. This is both cost effective and generates more quality leads in short time duration.
Recommended Service to be run along with SMS Services India : Google Top Page Ranking (SEO), Google AdWords, Facebook Marketing, Bulk Voice Calling, Email Marketing & Missed Call Service.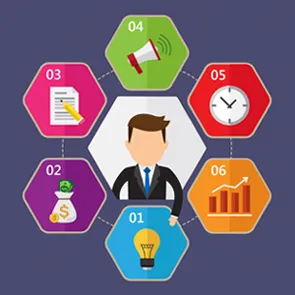 SIM Based SMS service is used often when a person or organization doesnot meet DLT guidelines in terms of documentation of template approval. In many case if person or business cannot get approval for Sender ID or Template messages by DLT. Then they have no other choice but to use SIM Based SMS Service to send messages.
SIM based sms servie works via pool of sim that at integrated in modem devices. And automatically sms are broadcasted via them. In this case you don't need template approval. And all message are broadcasted via SIM number. Hence you cannot get Sender ID in this.
If you are facing issue in getting DLT Process complited as you don't have address proof or your sms template is not getting approved by DLT. Or your SMS Template is getting rejected by DLT again and again. Then in that case you might use Open Template SMS Service. However, do note Open Template SMS Service only send sms on Non-DND numbers only.
Technically Yes, However as per TRAI guidelines promotional sms cannot be delivered without recipient concent on DND number. Hence in general SIM based SMS service don't deliver messages on DND Number. And nor customer is charged for this
WebXion was established in 2009. And till date we have more than +1500 customers who are availing our services. You can join WebXion White Label SIM SMS Reseller program to become Bulk SIM SMS Reseller. To know more connect at +918657215533.
We bill you as reseller in prepaid and you will get complete transaction log of usage in your sim sms reseller panel. However, you are free to decide how you want to bill your end customers. To charge your end customer in prepaid or post-paid is your internal choice.
If you are looking for Best SIM SMS Service provider, however if you are looking for company that offers highest SMS delivery and most affordable SMS Rates then you should contact WebXion.
There are many SIM SMS Service provider, however if you are top sms company that offers highest SIM based SMS delivery and lowest SMS Rates then visit WebXion.
If you are facing issue in getting DLT Process ccompleted as you don't have address proof or your sms template is not getting approved by DLT. Then in that case you might use SIM Based SMS Service.
SIM BASED BULK SMS | OPEN TEMPLATE SMS SERVICE | ELECTION SMS SERVICE | SIM BULK SMS PROVIDER | SIM SMPP GATEWAY | WEBXION | BULK SMS WITHOUT DLT | RESELLER SIM BASED SMS PROVIDER | WHITE LABEL SIM SMS RESELLER

Client Testimonials
We had been looking for long-terms SIM SMS Based solution that could help us target prospect leads at affordable cost and built our brand value.

Thank you WebXion for meeting our expection.
We had tried many different SIM SMS Vendors solutions in past, however results we got from WebXion SMS Broadcasting Panel had been highly satisfactory.

Keep up good work guys - WebXion Team