Missed Call Alerts & Services | Missed Call Number | Miss Call API | Missed Call Solution
Missed Call Alerts & Services | Missed Call Number | Miss Call API | Missed Call Solution
We are India's leading missed call number provider offering missed call number service at most affordable rates. And as leader in providing missed call service in India we ensure all missed calls are 100% captured real-time in our web-based call log panel.
We receive approx 1 million missed calls per month on our 1500+ active missed call numbers. And to maintain ourselves as best missed call service in india and to ensure maximum response or acknowledgment sms delivery to caller within minimum timeframe. We have redundant network of all major Indian Telecom Operators and hence we ensure best telco connectivity across all cities in India. As a top miss call service provider we had been innovative in revolutionizing usage of missed call services and thereby creating new opportunities for our clients to generate quality leads.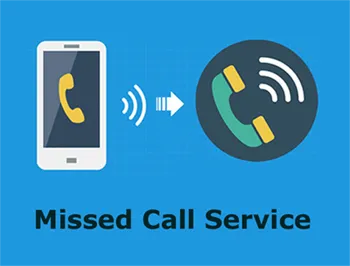 Our Missed Call Service / Missed Call Number can by used in following ways :
Mobile Number Verification
Generate / Retrieve Password
Mobile App User Validation
Use for Subscription Registration
.
For Live Demo of our Missed Call Service call on this number !
The Best Selling Lead Capturing Service is here....
Transactional SMS With Missed Call Service :
The missed call service is majorly used for validating authenticity of users and this has many variations and usages. However the key advantage of using missed call service is that you get 100% verified database of users and promotion of your website or app via your own custom brand Sender Id Transactional SMS messages. As missed call number is active 24 x 7 x 365 days the linked Transactional sms are also broadcasted instantly the missed call is captured by our portal.

---
Miss Call Plan : India
We do understand that every business intend to use missed call service as per there comfort and usage. Hence we have short duration Monthly Plans, Quarterly Plans, Semester Plan and Yearly Plans available. Along with that if you intend to have vanity number of your choice then we do offer service to select from wide range of number options available with us. We provide both Landline series and Mobile number series with this plan however costing differ for both number series.
Addon : Features in Missed Call Number Service
Instant Missed Call Number Activation !
Lowest Missed Call Number Rental Plan in INDIA
Dedicated Missed Call Number per customer even in rental plans
Full Managed Web-Based Call Log panel with Excel Report
Downloading available
Send Acknowledgment SMS to Caller with your Custom SENDER ID
( Optional – Transactional SMS Plan )
Send Response Voice SMS to Caller instead of typical Auto SMS Response
(Optional)
API Integration Option available to view Missed Call logs
Highlights of Miss Call Number Service
Online Missed Call Panel to view received Misscall Detailed Logs : Available
Miss Call Report Downloading in Excel : Available
Auto Reply SMS on Caller Number : Available
URL Forwarding : Available
Email Forwarding : Available
Personal Mobile Number Forwarding : Available
Voice Call Back instead of Auto SMS Reply : Available
Block repeated missed calls from same number : Available
Multi Missed Call Number Management centralized Panel : Available
---
Key Features of Missed Call Service
User Friendly WebPortal
Access Online , Anywhere Anytime and Run campaigns in 3 easy steps
Credit Based Plan
No need to worry about sender number or channels. Just upload file and campaigns run automatically
Multi Language Support
Run your campaign in your preferred language
Fully Automated & Easy to Use
Missed Calls are captured via automated system and our portal is very easy to use
Flexible Time Validity
No need to worry about account validity of plan. We provide Flexible Time Validity Plans
High Speed Instant Delivery
You can now capture missed calls using our portal easily and we also support large volume of parallel missed calls too
Get Detailed Missed Calls Report
View all Campaign Report online from portal
100% Secured & Trusted Solution
Your data is secured & encrypted + fully assured about support from WebXion Team
and more...
We offer multiple plans to meet all types of client requirement. For SME sector we have smart missed call service that is cost effective solution and runs on shared environment and run multiple user accounts in parallel.
Enterprise Dedicated Missed Call Panel is available for highspeed large volume missed calls capturing.
All our services are Pre-Paid Plans. We have following payment options available :
Direct Net Banking
Credit Card
Debit Card
Bank Transfer via SWIFT Code
Your account would be live within 30 mins of payment confirmation during Business Hours.
---
Be Smart go for Combo Plan
We all know running promotional campaigns using only single type of lead generation service is like depending on only single player to win Football Match.
We are not just a Missed Call Company we offer end-to-end lead generation and management services. And hence we always recommend client to go for multiple services when planning a campaign. This will ensure you would be able to target prospect leads at different time in a day via different platform. This is both cost effective and generate more quality leads in short time duration.
Recommended Service to be run along with Missed Call Services : Bulk SMS Service, Bulk Voice Call, Google Top Page Ranking (SEO), Google Adwords, Facebook Marketing & Email Marketing Services.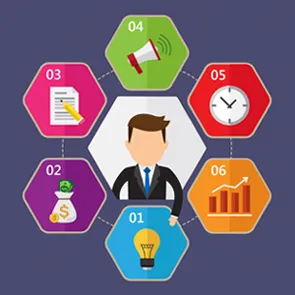 Retail Outlets | Educational Institutions | Banking & Financial Sector | Travel & Tourism | Clubs & Societies | Real Estate | Media & Entertainment Sector | Automobile Industry | Stock Market Companies | Job Consultancies | IT & ITES Service Companies | Transport & Logistics Sector | MLM Companies | Event Management Agencies
Best Missed Call Number | Cheap Missed Call Number | Free Miss Calls | Free Missed Call Number | Fully Customize Missed Call Number | India Missed Call Number | India Missed Call Numbers | Instant Missed Call Number | Instant Missed Call Numbers | Lead Generation Missed Call Number | Lowest Price Missed Call Number Provider | Miss Call | Miss Call Number | Miss Call Number INDIA | Miss Call Number Provider | Miss Call Number Provider | Miss Call Provider | Miss Call Provider | Miss Call To Verify | Miss Call To Vote | Miss Call To Vote | Miss Call with SMS | Miss Call with SMS | Miss Call with SMS | Miss Call with SMS | Missed Call Customer Verification | Missed Call Developer API | Missed Call Developer API | Missed Call E-Commerce | Missed Call Number | Missed Call Number | Missed Call Number INDIA | Missed Call Number Provider | Missed Call Number with Response | Missed Call Numbers | Missed Call Reseller | Missed Call to Verify | Missed Call to Verify | Missed Call to VOICE SMS | Missed Call to Vote | Missed Call to Vote | Missed Call with SMS | Missed Call with SMS Alert | Reseller Miss Call Plan | Reseller Missed Call Plan | Toll Free + Miss Call | Toll Free + Miss Call | Toll Free Missed Call Number | TollFree Missed Call | Unlimited Miss Calls | Unlimited Missed Call Plan | Web Based Missed Call Number Provider | Whitelabel Missed Call Number.
Agra, Ahmedabad, Ajmer, Aligarh, Allahabad, Amravati, Amritsar, Asansol, Aurangabad, Bangalore, Baroda, Bareilly, Belgaum, Bhavnagar, Bhiwandi, Bhopal, Bhubaneswar, Bikaner, Chandigarh, Chennai, Coimbatore, Cuttack, Dehradun, Delhi , Faridabad, Ghaziabad, Gorakhpur, Gurugram, Guwahati, Gwalior, Hyderabad, Indore, Jabalpur, Jaipur, Jalandhar, Jalgaon, Jammu, Jamnagar, Jamshedpur, Jhansi, Jodhpur, Kanpur, Kochi, Kolapur, Kolkata , Kota, Lucknow, Ludhiana, Mangalore, Meerut, Mumbai , Mysore, Nagpur, Nanded, Nashik, Nasik, Navi Mumbai, Noida, Patna, Pimpri, Chinchwad, Pune, Raipur, Rajkot, Ranchi, Solapur, Srinagar, Surat, Thane, Thiruvananthapuram, Udaipur, Ujjain, Vadodara, Varanasi, Visakhapatnam.
Client Testimonials
We had been looking for long-terms lead capturing solution that could help us connect with prospect leads at affordable cost and built our brand value.

Thank you WebXion for meeting our expection.
We had tried many different digital marketing solutions in past, however results we got from WebXion Missed Call Solution had been highly satisfactory.

Keep up good work guys - WebXion Team