White Label WhatsApp Reseller | WhatsApp White Label Saas Reseller | Whatsapp Official API Reseller
Join White-label WhatsApp Platform for Resellers
WhatsApp for Business Official API is now available in White Label WhatsApp SaaS Based Reseller solution. This solution is developed exclusively for resellers who want to become a White Label WhatsApp SaaS Reseller and earn good profit. WebXion specialize in offering advance solutions for B2B segment. And our WhatsApp White Label Saas Reseller service comes with Mobile App for Chat Agents in custom branding.
Below are Key Highlights

of White-label WhatsApp Platform for Resellers Solution
Simple and User Friendly - White-label Platform
100% Official and Verified WhatsApp Service
Create/Manage/Delete Unlimited User Accounts
Set Your Own Cost

(For Monthly Rental and Per Message Cost Incoming and Outgoing)

Get Dedicated Account Manager to assist you in Lead Conversion & Technical Support
For Agent Chat Login App in Client Branding

(Charge Client Additionally for Personal Branding)

Customization in Web-Panel / Mobile App / ChatBot Development - Available

(You can charge your client additional for this as well)
User Account Includes - Company Admin Login and Create Multiple Chat Agents Account

(You can charge your client additionally per agent licence fees)
Welcome to White Label WhatsApp Reseller Program !
The Best Selling Reseller Service is here....
At WebXion we had implemented multiple breakthrough solutions that work seamlessly on WhatsApp. Our White-label platform for Resellers is a well-tested and most recommended online solution. We offer complete suit for reseller's to sell service without investing time and effort in building solution. Our entire solution is automated and user-friendly. As reseller you get multiple touch-points wherein you can pitch this product and earn recurring monthly profit without any effort of client account management.
Join our
WhatsApp White Label Saas Reseller Program

?

We are pleased to launch White Label WhatsApp Reseller Plans for our resellers. This plan is exclusively built for resellers so that they can onboard customers easily on Official WhatsApp For Business service and you as reseller can earn recurring profit.

We understand as Resellers your expertise is in Sales. And we want you to focus on that only. All technical complexities and challenges to deliver the product is WebXion's responsibility. This is best win-win solution for both you as reseller and we as technology company. We enjoy building new solutions and services, where you as Reseller enjoy selling new high demand products to your clients.

WhatsApp Official API solution

has unlimited usages and possibilities. And we specialize in providing full customization and integration between whatsapp and your client system.
Frequenty Asked Questions
(FAQ) by WA Official Resellers

!

As reseller your clients are yours only. We don't connect reseller's client in anyway. For us reseller are our direct client and NDA will be signed between Reseller and WebXion. For more details contact our sales team...

We bill you as reseller in prepaid and you will get complete transaction log of usage in your reseller panel. However you are free to decide how you want to bill your end customers. To charge your end customer in prepaid or postpaid is your internal choice.

As per WhatsApp policy, number ownership is with your End Client only under whose details FB verification process is completed. We are technology company that provide solution. The whatsapp number is provided by your client and 100% number ownership will be of your client. WebXion will only do necessary actions to active and manage client service in backend on your behalf.

If all necessary documents are ready with you. Your WhatsApp Official API registration it will take 48 hours to go live. However if there is customization required. Then timeline will be communicated on case to case basis only.

Yes 100%. WhatsApp now officially allow BSP (Business Service Provider) to migrate from one vendor to another. Our technical team will assist you to do this. Also as it would be live account migration there will be almost Nill downtime. Migration will be Free of Cost !

All your data is safe and secured. WebXion is offering IT services since 2009, and all our servers are hosted in ISO 27001 certified Datacenters only. Hence we ensure all industry standard data security and privacy points are already taken care.

Yes, Personal Branding option is available in Enterprise Plan. Contact Sales team for more details....

We have dedicated Support team that is available on Email and Phone Support. You can contact them for any technical assistance during Business Hours.

We are offering pure 100% reseller plans. You are 100% free to set pricing for your clients. To know more about reseller plans contact sales team.

Yes, we do assist. And have dedicated New Account Activation Team that will take care of entire FB Verification & Account Activation Process. So reseller don't have to waste time in FB verification process. And only focus on sales.

Yes, we can provide demo account subject to availability of demo number. However if you want dedicated demo account under your ownership. There is nominal fees that will be charged monthly. Contact sales team to know more....
Why you should expand your business portfolio and Start Selling WhatsApp Official Business API as Reseller ?
There are multiple valid reasons why we recommend you to add WhatsApp Official Business API service in your business portfolio. This one service in coming days is going to replace SMS Service, IVR Service, Toll Free Number Service, Website based Live Chat Service and even Email Notification Service. Hence by adding this one service in your portfolio you can be future ready and also you can connect new leads and convert them easily.
Below are key scenarios where customers are demanding WhatsApp Official API Service ?
Many small and big business had started displaying their whatsapp number on product packaging and even websites.
With WhatsApp API integration businesses can now automate capturing and storing their customer details in CRM /ERP directly.
Business can run WhatsApp Campaign at affordable cost.
Business can have custom built Call Flow with Multimedia Content options. Also can add Menu listing to automate sales & support process.
WhatsApp Automated messaging is much more cheaper and faster than TollFree / IVR Service that involves telecaller dependency.
You can do Outgoing Broadcasting (Like SMS Service) and Incoming request managment (Like Live Chat or IVR Service) with Single WhatsApp Number.
You also get Verified Green Tick Option with Brand Name displayed.
Many Businesses are now using Official WhatsApp as company board number for all Marketing and Customer Service operations.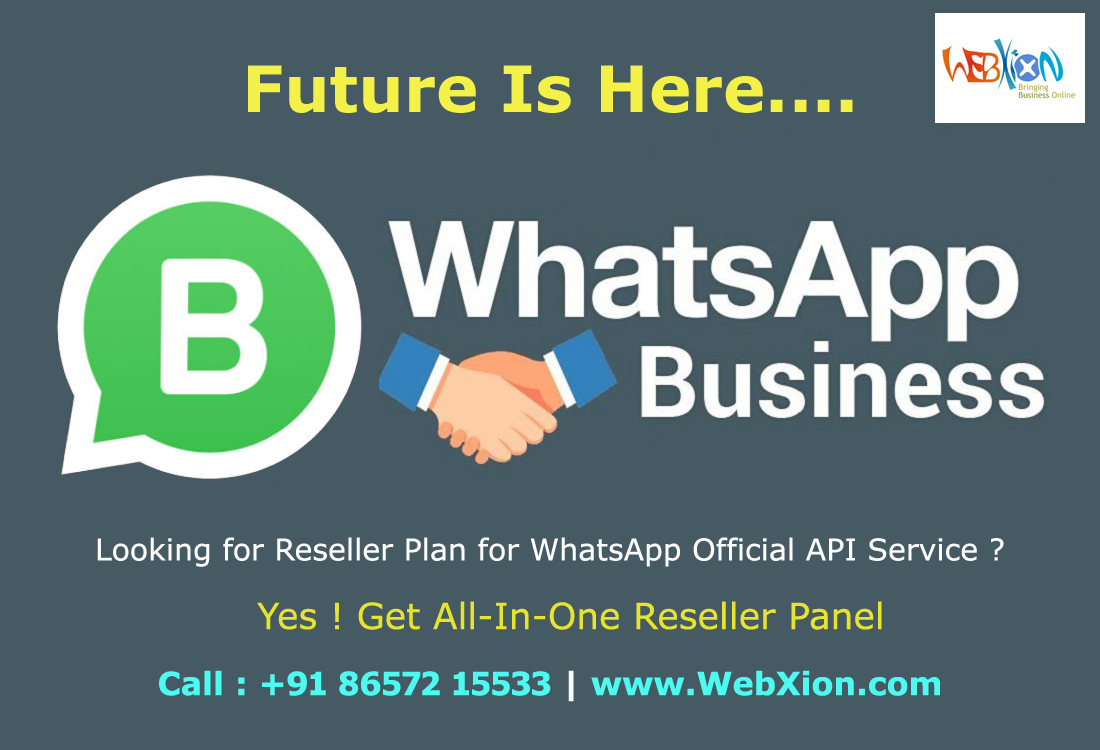 Key Features of Company Account on WhatsApp Official API
User Friendly WhatsApp Panel
Get Company Admin Account + Create Multiple Agent Login + Mobile App for Chat Agents
Get Custom Call Flow
Enable Automated Call Flow to send dynamic response as per Keyword. When Agent is unavailable
Easy Recharge Option
Easily recharge your wallet balance and track credit usage via transaction log
Bulk Broadcast for Mass Promotion
You can now execute bulk messaging via single official whatsapp number.
Monthly Validity Plan
Buy Monthly subscription plan & send unlimited response on WhatsApp
Send Multi-Media Content
You can broadcast Text , Image, Video, Audio and PDF File with Caption using our portal easily
Get Detailed Report
View report of Incoming & Outgoing messages received on your whatsapp number on portal
100% Secured & Trusted Solution
Your data is secured & encrypted you can be 100% assured about quality of service and support by WebXion Team.
and more...
We offer multiple plans to meet all types of client requirment. For Reseller we have Whitelabel Portal, that is cost effective solution and hence you as reseller can charge your customer independently.
Enterprise Dedicated Panel is available for Resellers with large numbers of user accounts.
All our services are Pre-Paid Plans. We have following payment options available :
Direct Net Banking
Payment Gateways
Credit Card
Debit Card
Bank Transfer via SWIFT Code for International Clients
Kindly send us payment receipt on email for account activation.
---
Future is Here - WhatsApp Official API
We all know how effective it is, When you send multimedia content on WhatsApp to your clients. Unleash this power in your Brand Promotion and Client Interaction too.
We are not just a solution provider company we offer end-to-end lead generation and lead management services. And hence we always recommend client to collaborate with us. This will ensure you would be able to target prospect leads and get maximum business conversions.
Contact our Sales team and understand how you can grow your business using - White Label WhatsApp Reseller Service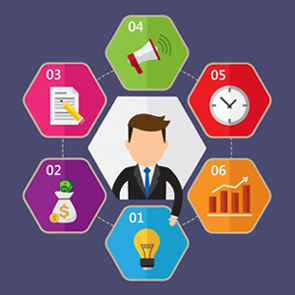 Retail Outlets | Educational Institutions | Banking & Financial Sector | Travel & Tourism | Clubs & Societies | Real Estate | Media & Entertainment Sector | Automobile Industry | Stock Market Companies | Job Consultancies | IT & ITES Service Companies | Transport & Logistics Sector | MLM Companies | Event Management Agencies
White Label WhatsApp Reseller | WhatsApp White Label Saas Reseller | Whatsapp Official API Reseller | WhatsApp Business API Reseller | White-label WhatsApp Platform for Resellers | White Label WhatsApp SaaS Reseller
America, Abu Dhabi, Africa, Argentina, Australia, Austria, Bahrain, Bangladesh, Belgium, Brazil, Cambodia, Canada, China, Colombia, Cuba, Cyprus, Czech Republic, Denmark, Dominica, Dubai, Egypt, Ethiopia, Fiji, Finland, France, Georgia, Germany, Greece, Grenada, Hungary, Iceland, India, Indonesia, Iran, Iraq, Ireland, Israel, Italy, Jamaica, Japan, Jordan, Kenya, Korea, Kuwait, Kyrgyzstan, Liberia, Libya, Lithuania, Malaysia, Mexico, Mongolia, Myanmar, Netherlands, New Zealand, Nigeria, Norway, Oman, Pakistan, Palau, Panama, Philippines, Poland, Portugal, Qatar, Romania, Saudi Arabia, Singapore, South Africa, Spain, Sweden, Switzerland, Syria, Taiwan, Thailand, Turkey, UAE, Uganda, Ukraine, United Arab Emirates, United Kingdom, United States, US, USA, Yemen, Zambia.
Pune, Mumbai, Baroda, Vadodara, Delhi, Indore, Jaipur, Bhopal, Lucknow, Surat, Bharuch, Ahmedabad, Nasik, Aurangabad, Bengaluru, Bihar, Chennai, Kolkata, Hyderabad, Noida, Kanpur, Nagpur, Ludhiana, Patna, Thana, Agra, Varanasi, Nashik, Meerut, Faridabad, Allabhad, Amritsar, Vishakhapatnam, Ghaziabad, Rajkot, Jabalpur, Coimbatore, Srinagar, Aurangabad, Ranchi, Jodhpur, Gwalior, Chandigarh, Trivandrum, Mysore, Navi Mumbai, Jalandhar, Bareilly, Kota, Bhubaneshwar, Gorakhpur, Rajpur, Kochi, Cuttack, Ajmer, Kolhapur, Dehradun, Jamnagar, Udaipur, Jhansi, Jalgaon, Anand, Thana, Gurgaon, Indore, NCR, Gurgaon, Gurugram.
Our service is inhouse service and we are only charging for our integration service and platform we provide to upload and download content. WhatsApp is an independent 3rd Party App and ownership to block number / content / stop any feature in WhatsApp is beyond our scope or ownership. WebXion has no official or formal association with WhatsApp nor we claim about this. Ownership of Content Send or Received on WhatsApp would solo owned by client. We are not charging or promoting or selling directly or indirectly to anyone to use or access WhatsApp as its not our product. We are only charging for service we provide from our portal.
Client Testimonials
We had been looking for long-terms White Label WhatsApp Official API Reseller solution that could help us target prospect leads at affordable cost and built our brand value.

Thank you WebXion for meeting our expection.
We had tried many different WhatsApp Reseller solutions in past, however ease of use we got from WebXion WhatsApp Official Reseller Solution had been highly satisfactory.

Keep up good work guys - WebXion Team