OTP SMS | OTP Service | SMS OTP Pricing
OTP using SMS Service
We all know about OTP Service. But how an OTP Sms is different from regular Transactional SMS ? Are you aware of that ?
When it comes to OTP SMS its highly time critical messaging service. Hence when you connect your sms vendor. Ask them specifically do they have High Priority OTP SMS route. As OTP Sms are very critical for any portal. As now a days OTP messages also expired in few seconds. And in banking portals you hardly get 15 to 30 seconds to put otp password that is delivery on your mobile as sms. Hence its very important that irrespective of load on sms gateway. OTP SMS should be delivered instantly. An OTP sms service means your sms would be auto retry in 10 seconds approx incase it doesnot get delivered and message will expire after 3 mins. As technically sending sms after this time adds no business value to company.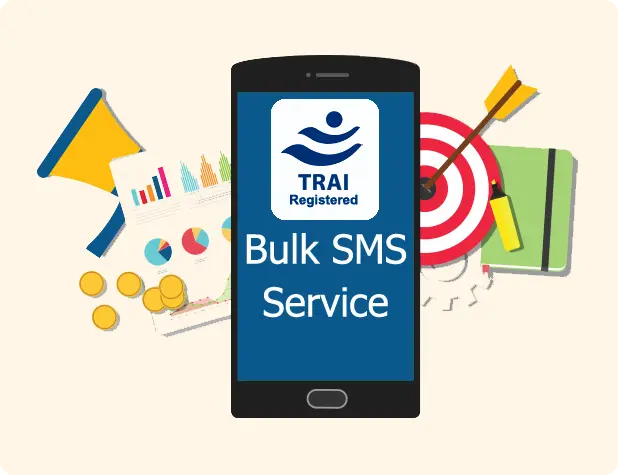 OTP SMS Service Features
As all OTP messages are unique. We provide HTML API and XML API code that you can easily integarte in your any web based application. Our API's are user-friendly and is fully compatiable with all programing languages.
100% Delivery on Active Numbers
Detailed Delivery Reports
Lightning fast Delivery in ~07 Seconds
Why brands prefer WebXion™ SMS Service ?
At WebXion™ you can be assured about best quality at an affordable rates, also you get free developers HTML API or XML API's to integrate bulk sms, in your CRM or ERP System. Our SMS System supports all carrier of India; also we provide bulk sms india, International bulk sms so that you can also send international sms if needed. Also you get trust and confidence of 14 years old established company in this field.
Get OTP SMS starting 10K upto 1Cr credits !
The Best Selling SMS Company....
---
Client Testimonials
We had been looking for long-terms OTP SMS solution, that could help us target prospect leads at affordable cost and built our brand value.

Thank you WebXion for meeting our expection.
We had tried many different OTP SMS Company, however results we got from WebXion SMS Broadcasting Panel had been highly satisfactory.

Keep up good work guys - WebXion Team