Bulk SMS Service Provider India | Top Bulk SMS Provider | Best Bulk SMS Provider Company | Promotional Bulk SMS Provider
Bulk SMS Service Provider India
Bulk SMS Service Provider
There are many Bulk SMS Service Provider in India. However, as a customer if you need delivery based bulk sms service. Then you should surely consider our sms solutions. We have been into SMS industry since 2009. And with more than +13 years in SMS industry you can always be rest assumed that why among Top Bulk SMS Service Provider in India our company is also listed. We are TRAI compliant Bulk SMS Service Provider, hence about delivery of SMS and data security and privacy of your account and contact database you can always be confident that its safe.
Who is Bulk SMS Service Provider ?
A Bulk SMS Service Provider is a company that has its own inhouse frontend Bulk SMS Sending Web Portal along with API's that developers can use to send sms and captured delivery status of sms. And at backend they have integrated systems that are uplinked with Telecom operators like Airtel, Videocon, VI, MTNL, BSNL. Bulk SMS Service Provider company ensue end customer get 100% uptime and at backend have multiple telecom operator load-balancing servers to handle high volume of sms traffic broadcasting.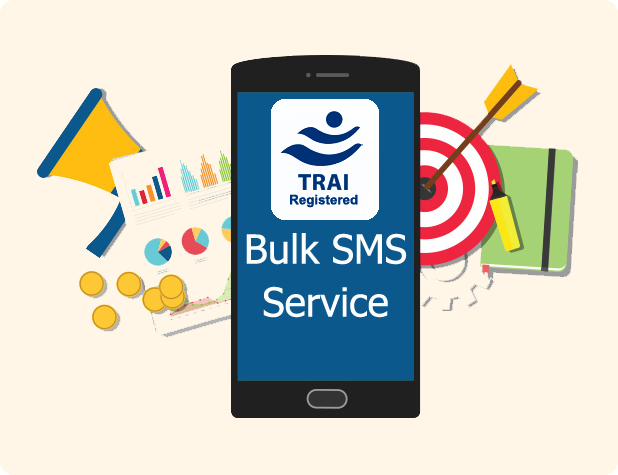 Difference between Bulk SMS Service Provider & Bulk SMS Reseller ?
Fundamental difference between Bulk SMS Service Provider like WebXion and other Bulk SMS Companies is. A Bulk SMS Service Provider is a Bulk SMS Aggregator that has direct uplink connectivity with telecom companies via whom sms are broadcasted. However, Bulk SMS Reseller are only purchasing an Account in our Bulk SMS Software and along with that they buy SMS Credits. As name suggest Bulk SMS Reseller don't own or has control over IT infrastructure to manage bulk SMS Service, they only resell sms credits to other customers by adding their business margin in per sms credits.
With respect to SMS pricing, most bulk SMS service providers offer different pricing plans, and plans are based on the number of sms credits purchased. Some bulk sms service providers may offer pay-as-you-go plans, while others may offer monthly or annual subscriptions. However, the sms credits and DLT registration charges are different. You need to have your Entity Registered on DLT portal of telecom operator to actually get your sms sender id, sms template approved before you could actually send sms. And hence, its important that when you short list Bulk SMS Service Provider, you ensure they assist you in getting DLT Registration of your business.
Overall, in comparison to other modes of mass communication, bulk SMS is a valuable tool for businesses that need to reach a wide audience quickly and efficiently within India. By considering factors such per sms rate, support system, report modules, API integration and additional features, businesses can choose the best provider for their needs.

Key Features of SMS Service
User Friendly Web Portal
Access Online, Anywhere Anytime and Run campaigns in 3 easy steps
Credit Based Plan
No need to worry about sender number or channels. Just upload file and campaigns run automatically
Multi Language Support
Run your campaign in your preferred language
Fully Automated & Easy to Use
SMS campaign are broadcasted via automated system and our portal is very easy to use with API and Short URL Features inbuilt
Flexible Time Validity
No need to worry about account validity of plan. We provide Flexible Time Validity Plans
High Speed Instant Delivery
You can now broadcast SMS Messages using our portal easily and via Multi Telcom Operator route
Get Campaign Report
View all Campaign Report online from portal
100% Secured & Trusted Solution
Your data is secured & encrypted you can be 100% assured about quality of service and support by WebXion Team
and more...
We offer multiple plans to meet all types of client requirement. We also have Bulk SMS Service Provider available that are available at very competitive rates.
To know more about plans kindly connect with our sales team.
All our services are Pre-Paid Plans. We have following payment options available :
Direct Net Banking
Credit Card
Debit Card
Bank Transfer via SWIFT Code
Your account would be live within 30 mins of payment confirmation during Business Hours.
---
Are you looking for Bulk SMS Service provider ?
When looking for a bulk SMS service provider, there are several factors to consider. One of the most important is the provider's reputation and track record. It's important to research the provider and read reviews from other businesses that have used their services. This will give you an idea of the provider's reliability and the quality of their services.
Another important factor to consider is the provider's platform and its features. A good bulk SMS service provider should offer a web-based platform that is easy to use and navigate. The platform should also offer a range of features such as SMS gateway integration, scheduling, personalization, and analytics. This will allow businesses to customize and personalize their SMS messages and track the delivery and read status of their messages.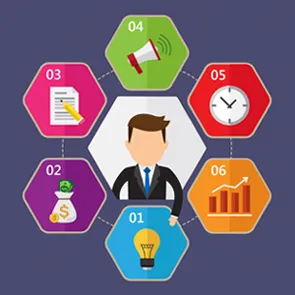 A SMS Company that has inhouse IT infrastructure to manage and run sms service. And have direct connectivity with telecom operator is real Bulk SMS Service Provider. WebXion had been offering SMS service since 2009 and has direct sms gateway connecitivity with all leading telecom companies.
Pune, Baroda, Vadodara, Delhi, Jaipur, Bhopal, Lucknow, Surat, Bharuch, Ahmedabad, Nasik, Aurangabad, Bengaluru, Bangalore, Chennai, Kolkata, Hyderabad, Noida, Kanpur, Nagpur, Ludhiana, Patna, Thana, Agra, Varanasi, Nashik, Nasik, Meerut, Faridabad, Allabhad, Amritsar, Vishakhapatnam, Ghaziabad, Rajkot, Jabalpur, Coimbatore, Srinagar, Aurangabad, Ranchi, Jodhpur, Gwalior, Trivandrum, Mysore, Navi Mumbai, Jalandhar, Bareilly, Kota, Bhubaneshwar, Gorakhpur, Rajpur, Kochi, Cuttack, Ajmer, Kolhapur, Dehradun, Jamnagar, Udaipur, Jhansi, Jalgaon, Anand, Thana, Gurgaon, Indore, NCR, Gurgaon, Gurugram, India.
Andhra Pradesh (Amaravati), Arunachal Pradesh (Itanagar), AP, Assam (Dispur), Bihar (Patna), Chhattisgarh (Raipur), Goa (Panaji), Gujarat (Gandhinagar), Haryana (Chandigarh), Himachal Pradesh (Shimla), HP, Jharkhand (Ranchi), Karnataka (Bangalore), Kerala (Thiruvananthapuram), Madhya Pradesh (Bhopal), MP, Maharashtra (Mumbai), Manipur (Imphal), Meghalaya (Shillong), Mizoram (Aizawl), Nagaland (Kohima), Odisha (Bhubaneshwar), Punjab (Chandigarh), Rajasthan (Jaipur), Sikkim (Gangtok), Tamil Nadu (Chennai), Telangana (Hyderabad), Tripura (Agartala), Uttarakhand (Dehradun), Uttar Pradesh (Lucknow), UP, West Bengal (Kolkata), India.
If you purchase minimum of 1 Lac sms credits you are eligible to become reseller of sms service. And its very important that you choose right SMS Service Provider company when looking forward to start SMS Reseller business. As reputed sms service provider company like WebXion will only be able to offer lowest sms rate. And has inhouse IT Support team to assign you and help you in template approval on priority for your customers.
Every organization/individual has to do DLT Registration Process as per guidelines of Telecom Regulatory Authority of India [TRAI]. And post successful completion of DLT Process only you will get login to upload SMS template message for approval. After your SMS Template gets approved. You can use approved Sender ID and SMS Template to send Promotional SMS or Transactional SMS Messages.
Yes, definately WebXion IT Support team will assist you in DLT Registration process. To know more visit our link: https://www.webxion.com/blog/what-is-dlt-in-bulk-sms-service
Bulk SMS Service Provider India | Top Bulk SMS Provider | Best Bulk SMS Provider Company | Transactional Bulk SMS Provider | Promotional Bulk SMS Provider
Client Testimonials
We had been looking for long-terms Bulk SMS Service Provider that could help us start our sms reseller business. Your team had been very supportive.

Thank you WebXion for meeting our expection.
We had tried many different SMS Vendors solutions in past, however results we got from WebXion SMPP Panel had been highly satisfactory.

Keep up good work guys - WebXion Team