Bulk Email Filtering Service | Email List Cleaning Service | E-Mail Validation Services | Bulk Email Verification | Bulk Email Checking Service | Email Scrubbing Service | Email Verification Service
We have often came across clients that often face a common issue that they have managed to get email database however, they have no idea if the email ids they have purchased from another vendor or there own inhouse team had collected manually during a course of time is valid or accurate as on date.
This might not look like a big issue at first glance for a client who is buying the email marketing service. However what as a user of bulk email service it's very important for you to understand is email validation is very critical. If you upload a email list without running email cleaning or email filtering service on your database. There is very high possibility that all the money and efforts you had but to built your email campaign and all the planning and business expectation you had from the email campaign would go in waste just because your email database had high hard bounce rate or invalid or dead email ids.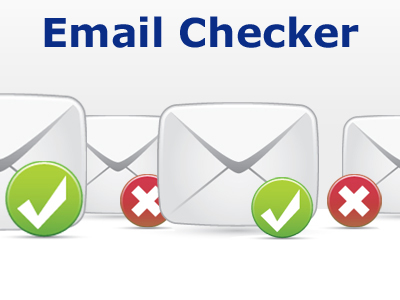 Why you should use Email Id's Cleaning Service / Email Scrubbing Service before running email campaign ?
Our Mass Email Verification or Bulk Email Filtering Service ensures that even before you run your first campaign you know what is the quality of your email database and accordingly you can decide how many email credits you should buy. Most important advantage of Email Cleaning Service is your campaign inbox delivery rate increase by 25% by just removing invalid / dead email ids from your email campaign list. Which means your Open Rate would show exponential growth and intern increase your brand visibility to valid target audience.
---
We offer Bulk Email Verification Plan starting 10K upto 500K credits !
The Best Selling Digital Marketing Service is here....
Key Features of Bulk Email Validation Service
User Friendly WebPortal
Access Online , Anywhere Anytime and Run campaigns in 3 easy steps
Credit Based Plan
No need to worry about sender number or channels. Just upload file and campaigns run automatically
Multi Language Support
Run your campaign in your prefered language
Fully Automated & Easy to Use
Email campaign are broadcasted via automated system and our portal is very easy to use
Flexible Time Validity Plans
No need to worry about account validity of plan. We provide flexible Time Validity Plans
High Speed Instant Delivery
You can now filter your email database using our portal easily and accurately. And this ensure higher delivery rate
Get Campaign Report
View all Campaign Report online from portal
100% Secured & Trusted Solution
Your data is secured & encrypted you can be 100% assured about quality of service and support by WebXion Team
and more...
We offer multiple plans to meet all types of client requirment. For SME sector we have Cloud Based Portal that is cost effective solution and runs on shared envirnment and run multiple user accounts in parallel.
Enterprise Dedicated Panel is available for highspeed large volume campaign broadcasting.
All our services are Pre-Paid Plans. We have following payment options available :
Direct Net Banking
Credit Card
Debit Card
PayPal
Bank Transfer via SWIFT Code
Your account would be live within 30 mins of payment confirmation during Business Hours.
---
Be Smart go for Combo Plan
We all know running promotional campaigns using only single type of lead generation service is like depending on only single player to win Football Match.
We are not just a solution provider company we offer end-to-end lead generation and management services. And hence we always recommend client to go for multiple services when planning a campaign. This will ensure you would be able to target prospect leads at different time in a day via different platform. This is both cost effective and generate more quality leads in short time duration.
Recommended Service to be run along with Email Camapaign : WhatsApp Marketing Service, Bulk SMS Service, Google Top Page Ranking (SEO), Google Adwords, Facebook Marketing & Missed Call Service.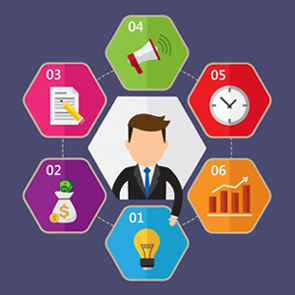 Retail Outlets | Educational Institutions | Banking & Financial Sector | Travel & Tourism | Clubs & Societies | Real Estate | Media & Entertainment Sector | Automobile Industry | Stock Market Companies | Job Consultancies | IT & ITES Service Companies | Transport & Logistics Sector | MLM Companies | Event Management Agencies
Bulk Email Service | Bulk Email | Bulk Email Marketing | Bulk Email Marketing Services Company | Bulk Email Service Provider | Bulk Email Service Reseller | Bulk Mailing | Bulk Transaction Email Service Provider | Dedicated Email Marketing Service | Digital Marketing Company | Email Marketing | Email Marketing Service | Email Marketing Service AUSTRALIA | Email Marketing Service Provider | Email Marketing Service UK , FRANCE , GERMANY | Email Marketing Service US / USA / CANADA / AMERICA | Email Marketing Services | Email Marketing Software | Email Provider | Email Service | Email Service Provider | Mass Mail | Reseller Bulk Email | Whitelabel Reseller Bulk Email | Whitelabel Reseller Bulk Email | Whitelabel Reseller Email Marketing
Australia, Austria, Africa, Argentina, Bahrain, Bangladesh, Belgium, Brazil, Cambodia, Canada, China, Colombia, Cuba, Cyprus, Czech Republic, Denmark, Dominica, Egypt, Ethiopia, Fiji, Finland, France, Georgia, Germany, Greece, Grenada, Hungary, Iceland, India, Indonesia, Iran, Iraq, Ireland, Israel, Italy, Jamaica, Japan, Jordan, Kenya, Korea, Kuwait, Kyrgyzstan, Liberia, Libya, Lithuania, Malaysia, Mexico, Mongolia, Myanmar, Netherlands, New Zealand, Nigeria, Norway, Oman, Pakistan, Palau, Panama, Philippines, Poland, Portugal, Qatar, Romania, Saudi Arabia, Singapore, South Africa, Spain, Sweden, Switzerland, Syria, Taiwan, Thailand, Turkey, Uganda, Ukraine, United Arab Emirates, United Kingdom, UAE, Dubai, United States, US, USA, Yemen, Zambia.
Pune, Mumbai, Baroda, Vadodara, Delhi, Indore, Jaipur, Bhopal, Lucknow, Surat, Bharuch, Ahmedabad, Nasik, Aurangabad, Bengaluru, Bihar, Chennai, Kolkata, Hyderabad, Noida, Kanpur, Nagpur, Ludhiana, Patna, Thana, Agra, Varanasi, Nashik, Meerut, Faridabad, Allabhad, Amritsar, Vishakhapatnam, Ghaziabad, Rajkot, Jabalpur, Coimbatore, Srinagar, Aurangabad, Ranchi, Jodhpur, Gwalior, Chandigarh, Trivandrum, Mysore, Navi Mumbai, Jalandhar, Bareilly, Kota, Bhubaneshwar, Gorakhpur, Rajpur, Kochi, Cuttack, Ajmer, Kolhapur, Dehradun, Jamnagar, Udaipur, Jhansi, Jalgaon, Anand, Thana, Gurgaon, Indore, NCR, Gurgaon, Gurugram.
Client Testimonials
We had been looking for long-terms solution that could help us in filtering email database at affordable cost and built our brand value.

Thank you WebXion for meeting our expection.
We had tried many different email validation solutions in past, however results we got from WebXion Email Verifier Solution had been highly satisfactory.

Keep up good work guys - WebXion Team